Welcome to our online softball instruction community! Fastpitch Power is a collaboration between athletic trainer Joe Bonyai of Empower Athletic Development and softball instructors Phil Schonberg, Jillian Stephens (Schonberg) and Carly Schonberg of Sound Shore Sports. Over the past few years, we have been working together to raise the overall level of competitive fastpitch softball in our home community of Westchester County, New York by teaching our players NCAA-level softball skills as well as the importance of physical preparation. The Fastpitch Power website was born out of a passion for fastpitch softball and a desire to reach out beyond our local community and give a wider audience of softball players, coaches, and parents everything they need in one place. Other softball websites might offer softball drills and info, but Fastpitch Power offers fully integrated training, including the ESSENTIAL physical preparation you need to actually perform your drills and skills correctly, prevent injury, and get the most out of your hard work. We hope you'll join us, and promise you won't be disappointed!
Want to train with us in person? CLICK HERE
Here is some more information about our team:
Phil Schonberg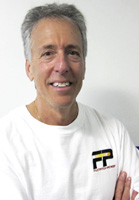 Founder and director of the softball training group Sound Shore Sports, Phil has been coaching and teaching all aspects of the fastpitch game for over 15 years.  He is now one of the most sought after pitching instructors in the New York tri-state area. He runs large-group pitching and skills clinics, works with pitchers individually, and runs pitcher training programs for tournament teams as well.
Phil has trained the pitchers in many of the region's top varsity programs, producing all-section high school pitchers every year in the last decade.  Several of those pitchers have become NCAA recruited athletes, including the top ranked pitching recruit in the Eastern U.S. in 2007-2008.
Phil's philosophy is very simple: provide a nurturing environment where students can grow as athletes, teammates, and human beings.
Jillian Stephens (Schonberg)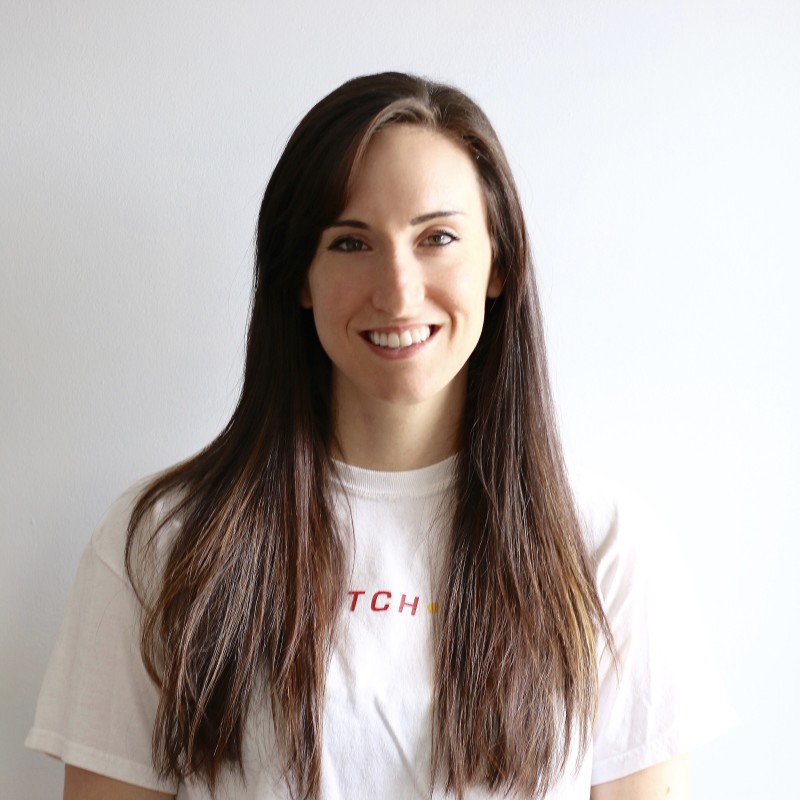 Jillian Stephens (previously Schonberg) is a former top ranked east coast NCAA pitching recruit. She graduated from New Rochelle High School and Villanova University. She played gold level softball with several teams including the Virginia Shamrocks and the Morris County Belles prior to college, and continued to play Division 1 softball at Villanova. She was a student in physical therapy at Harcum College in Pennsylvania, and is familiar with injuries, rehabilitation, and strength and conditioning. She also instructs in Phil Schonberg's pitching clinics and gives many private lessons in the Philadelphia area. Currently, Jillian plays for several slow-pitch leagues and is hoping to get back into fastpitch. Jillian also runs all of the Fastpitch Power social media platforms.
Carly Schonberg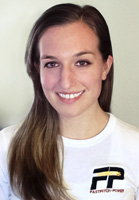 Carly has spent most of her life immersed in softball, with 13 years of playing experience and over 10 years of coaching experience behind her. She has been teaching windmill pitching and running Sound Shore Sports together with her father Phil since 2005, and she has coached various teams in New York and Pennsylvania at all levels: recreational, travel, JV, Varsity, tournament, and NCAA Division III. Carly brings a unique and informative perspective to her instruction, having learned from both her strengths and weaknesses as a player and coach. She is also Fastpitch Power's webmaster and video analysis expert, giving FP readers direct access to some of the wonderful technological developments in athletic training with no middle man!