Tag Archive:
getting started
My season starts in a few days and I need to learn to pitch fast. What can I do?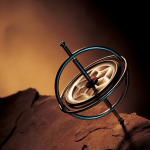 Whether you're learning a new pitch or trying to fix a bad habit, "finding your edge" is the most valuable technique you can use. And if you're NOT mindful of your "edge," you can end up having setbacks.
I got an email last week from a reader asking if our pitching articles followed a particular progression. I thought it would be very useful to compile some of our pitching articles and videos into a guide that could be used either by a complete beginner or by a pitcher who is transitioning from a different style to the one we teach. Reader, if you're seeing this, thanks for the suggestion! Your email kept bouncing back so I'm sorry I was only able to reply this way. But now, everyone can benefit!