Videos are a great training aid for learning skills, but sometimes it's helpful to be able to look at at a looping animation. For your reference, I've compiled some slow-motion looping animated GIFs of a few pitchers that we feel exemplify excellent pitching mechanics.
Yukiko Ueno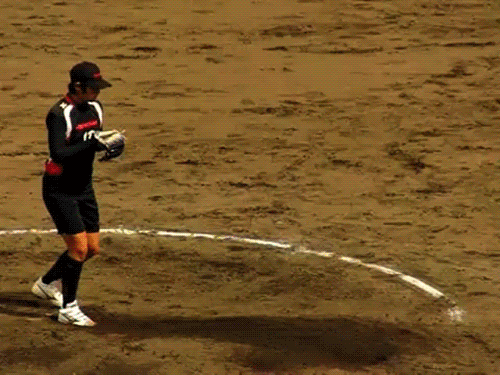 NOTE: In the above video, Ueno is warming up, not pitching in a game. Her push foot does not remain in contact with the pitching rubber as she's pushing off, but in a game situation this would be illegal. Please refer to the animation below to see her game-time footwork: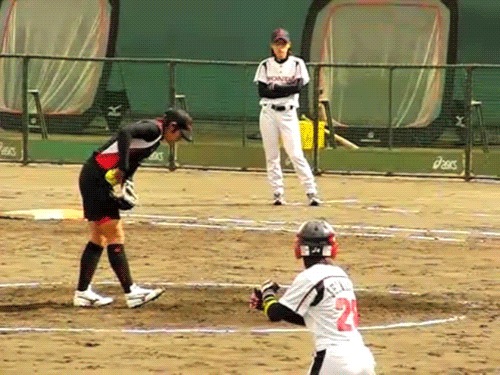 Jillian Schonberg (Fastpitch Power instructor)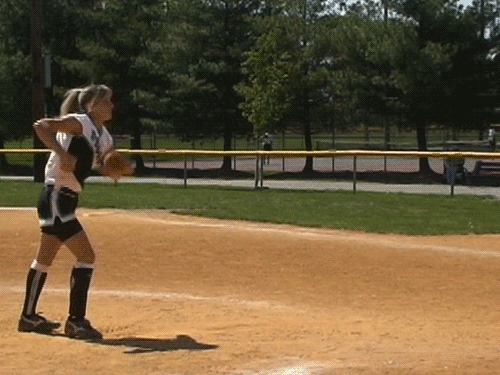 NOTE: Jillian is throwing a push/circle/palm change-up in this footage. The body mechanics would be the same in a fastball, but the arm would have much more whip, like Ueno's above.
Monica Abbott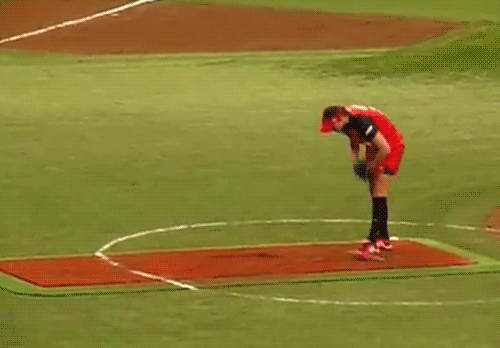 Blaire Luna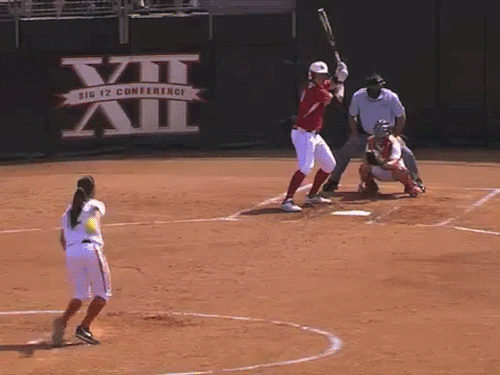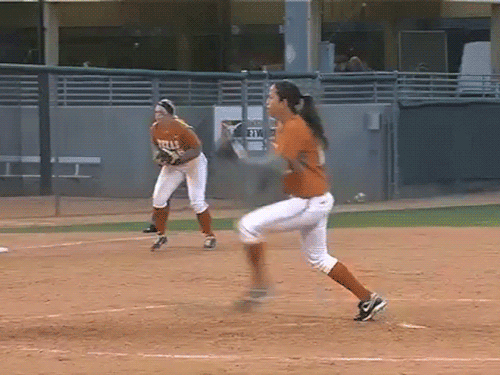 Some things we like about these particular pitchers:
They load well and push hard off the pitching rubber

They drive through with their knees forward and only their big toes grazing the ground
They maintain contact with the ground with their drive feet until after the ball leaves the hand
Upper body posture, tracking, and glove work are excellent
In the non-change up examples, forearm fire (arm whip) is excellent. Palm is up or to the side as the hand approaches the throw zone, the elbow leads the whipping action, and the wrist loosely snaps and turns over as part of the whipping action.