Game 2 of the SEC conference is in the books. It was a showdown between the Ole Miss Rebels and the Mississippi State Bulldogs…and it was a really close game! A couple of runs were scored in the first and second innings for Ole Miss, and Olivia Golden of Mississippi State hit and absolute bomb, but that was really it. In the end, the Rebels held on to the 2-1 lead and will be moving on to face the number one seeded Florida tomorrow. But for now, let's take a look at the pitching.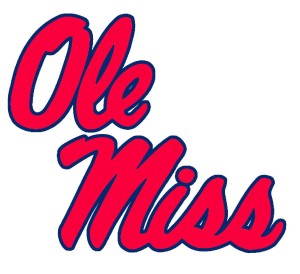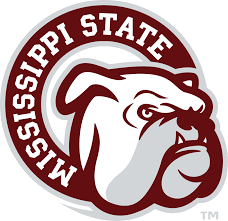 As the higher seed, Ole Miss took advantage of being the home team and handed the ball to the transfer from Mississippi Gulf Coast CC, Kaitlin Lee. I think Kaitlin is great, and one of my favorite things about her is that she is not your typical 6'0" gigantic pitcher who fires a 70+ MPH fastball at the batters. She is small and crafty! We have so many students (who may not be vertically blessed) come to us saying that they, or even worse, their coaches, don't think that they will be a good pitcher because of their size or how fast they throw. I hate hearing things like this because it reinforces the fact that most people believe that you have to be a certain size and throw a certain speed to be a successful pitcher. This is just not true. In my opinion, (and this is coming from someone who threw 73 MPH in her career), the most successful pitchers are the ones who spin the ball, change speeds, and keep the batters off balance. You can throw a fastball at 75 MPH all day if you want, but especially in today's day and age, batters are so powerful that it's only a matter of time before they're hitting bombs off of you if that's all you're throwing. Pitchers who spin, change speeds and place the ball wherever they want are far more successful. And guess what? You don't have to be a certain size to be able to do that.
Kaitlin Lee is fabulous at using various spins and a LOT of speed changes. She has quickly become the ace of the Rebels and frequently keeps the batters off balance. She's got a screw-ball with great spin on it that was really jamming the Bulldog batters, resulting in a lot of foul balls, weak grounders and strikeouts. But in my opinion, her best pitch is no question her change-up. The speed difference is so devastating and she can place it wherever she wants. She has certainly had a hand in the Rebel's outstanding season, where they've beaten incredible teams including Alabama, Auburn, Missouri and even a sweep of LSU! The one thing I notice about Lee is that she seems to be one of those pitchers who "yells" or "grunts" at the end of each pitch. Whether it is an intentional noise or not, I am not sure, but I will say this: She definitely changes the tone, or sound of her grunt depending on which pitch she is throwing, and this is a common problem with pitchers who do this. During this game, Amanda Scarborough, the announcer, made a comment about one of the change-ups that Lee threw to the Mississippi State batters. She basically said that the batter's "swing didn't even change on that change-up. She wasn't out in front of it, it just looked like a normal swing. It's almost as if she knew it was coming." Well. She probably did. I have watched Lee in many games this season, and while it is clear that she is very effective, the sound of her grunt noticeably changes the most when she throws a change-up. It's possible that she is giving the pitch away to the batters. Regardless of the few hits and single run that she gave up, she was definitely the key in the 2-1 victory over the Bulldogs!
Mississippi State started off throwing their junior pitcher Cassidy Knudsen, who was quickly taken out in the bottom of the 2nd inning after giving up 2 runs and walking the bases loaded. They then handed the ball to their lefty senior Alexis Silkwood. Silkwood's pre-motion is very smooth a simple, but as she pushes off the rubber, she will open up and evert her drive-through foot so that it is pointing towards the pitching rubber instead of having her toe and knee forward towards the catcher. The good news is, she is able to do this without her back foot leaving the ground, which would then not only be a mechanical flaw, but it would also be illegal. She also very frequently crossed her stride foot over the power-line, causing her to miss outside to righty batters (inside to lefties) because her arm couldn't get down the throw zone. However, she was throwing very hard and also had a wonderful changeup. Despite her mechanical flaws, she managed to keep the Rebels scoreless for the rest of the game, and we are sure we are going to see more of her in the post-season!
The next game we will be watching is LSU vs Missouri so stay tuned!