So we've gotten through the regionals, super regionals, and have made it all the way to the finals of the 2017 Women's College World Series. There has definitely been some great competition, upsets and all around excitement so far. Pitching has been great, there have been tons of Sports Center Top Ten plays and so much more. However I don't think anything could compare to the absolutely unbelievable game that took place last night between Oklahoma and Florida in the first game of the finals. I call it a game lightly, as it really was more like a marathon, with some of the best pitching and hitting I've ever seen. It is already being called the best softball game in NCAA history and I couldn't agree more.
First of all, the game lasted five 5 hours and 28 minutes and when through 17 innings. Seven…teen. By far the longest WCWS game in history. Someone should have brought some pizza to the dugout because those girls must have been starving. Nearly 500 pitches were thrown between both teams, so serious props to the pitchers and catchers for throwing and squatting for that long, I know they must be feeling it today! This game really was just a battle of quality pitching and powerful hitting. Oklahoma took an early lead after a double from Nicole Pendley and a homerun off the bat of freshman Nicole Mendes. However the Florida gators strung together a lot of well timed hits to continually tie the game. Ultimately though it was Shay Knighten's clutch three-run home run that won the game for Oklahoma. Let's take a look at the pitching.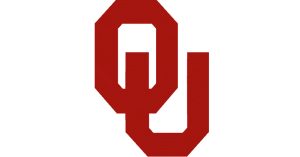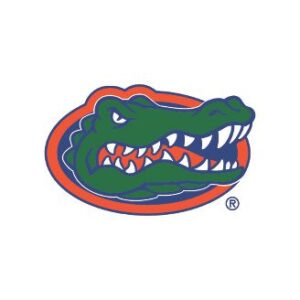 To everyone's surprise, Oklahoma did NOT start their usual ace Paige Parker. Instead they threw their other Paige! Paige Lowary is a transfer from Missouri. Last season, she actually got hit in the face with a line drive and was out for a while. You'd think that would make a pitcher very fearful to go back out on the mound, especially against the fiery bats of the Gators, but Lowary was truly amazing last night and may be one of the best pitchers I've ever seen. I remember when I was playing softball, throwing the ball in the upper 50's was the norm, and it was a really big deal if you threw 60-65 MPH. That was considered really rare and really fast. I threw 70 MPH back then so of course I was proud! And now, here comes Paige Lowary, casually opening the game with a 74 MPH strike. She continued on to throw CONSISTENTLY at 74-75 MPH the entire game. She is definitely the hardest thrower the WCWS has ever seen, and her speed and power continued throughout all of the inning she pitched, even late in the night towards the 17th inning. Lowary has a little bit of an unconventional "bounce" on her landing leg when she delivers the pitch, but other than that her mechanics are beautiful. Great posture, a lot of arm speed and leg power, and a super relaxed arm on delivery. I've loved the new ump-cam the NCAA has implemented this year, it gives you a really good view of the pitcher from the front. You could really see Lowary's great mechanics, especially her forearm fire (did anyone notice her last pitch of the game to get the final out was a fastball? Yeah). Lowary got several 1-2-3 innings, shutting down the Gator batters, but started to get hit so she was then taken out in the 5th inning and replaced with their other ace, Paige Parker.
Parker was the winning pitcher of the WCWS last year, where she pitched nearly every inning of every game. Everyone was confused as to why Parker did not start the game, but I think Lowary did an outsanding job. Parker had pitched pretty much every inning of every game so far this year in the post season, so it makes sense that they might want to rest her. Parker, like Lowary, also has wonderful mechanics: great posture with great front side resistance and a nice drive-through. Parker does not throw nearly as hard as Lowary, however she excels in movement and off-speed pitches. Her forearm fire is also great (as we could see from the ump-cam). Parker also did an excellent job of keeping the Florida batters off the board but there were times where she seemed a little nervous. Parker usually has one of the best changeups in all of college softball, but last night it almost seemed like she was guiding the ball, or that she was being a little too careful and pitching around the Florida batters instead of attacking the strike zone. Eventually though, she settled down and was very effective. After a couple of Gator hits later in the game, leading to yet another tie, Parker was taken out and replaced once again with Paige Lowary in the 12th. Lowary completed the game and got the win.
As expected, Florida started their ace, and newly named player of the year, Kelly Barnhill. I still have my issues with Barnhill… Does she have a low ERA? Yes. A lot of strikeouts? Absolutely. Does she throw hard? Definitely. But in my opinion, there are a lot of pitchers who are just as successful as Barnhill, except they are pitching legally. I feel that Barnhill is still crow-hopping off the rubber and pitching illegally. I wonder if she would be as effective if she were forced to fix that. I was really hoping that the officials in the post season would be more diligent about pitching legally, but sadly, still no calls her crow-hop. For those who claim they "can't see her crow-hop" and that "if she were really pitching illegally someone would have called it," be sure to take a look at the slow motion replays of her pitching between innings. Still not convinced? Take a look at the dirt after each of her pitches. You can see the end of her drive through etched in the dirt, but you will never see a "glide" mark coming off the rubber and leading to the drive-through. Nonetheless, Barnhill came in to the game strong and shut down the Oklahoma batters for a long while.
I have noticed throughout the season that all of Barnhill's attention and fame has given her a sort of "reputation" among batters. More and more I see the opposing team approach the plate with their knees almost shaking as if they are afraid to be there. They watch the pitches go by without even moving or attempting a swing. I saw this in the LSU game as well. Sahvanna Jaquish was the only batter on that whole team who went up to the plate with confidence an got a hit. It was the same at the beginning of the Oklahoma game too. Batters would go up and not even swing. They all looked very intimidated. Even Patty Gasso, the coach, said in an interview that they would have to start shortening up their swings because they just could not get a hold of her pitches. It wasn't until Nicole Pendley very wisely stood UP in the batters box and crushed a double. Frequently, batters will stand back in the box to allow for more reaction time, especially against pitchers who throw hard. However what then happens is it gives the pitches more time to spin and move, making them harder to hit. Pendley moved up in the box and caught a riseball before it moved and sent a frozen rope to right-center field. It was then immediately followed by a hard grounder to the outfield from the hands of Sydney Romero, scoring their first run and making it a tie game.
Barnhill started to look a little shaken after that. She got a little wild and gave up a few more hard hits but got out of the inning. The Gators quickly tied the game, but Barnhill almost immediately afterwards gave up a home-run off the bat of freshman Nicole Mendes, giving Oklahoma the lead again. The Gators did a great job of continually getting runs to tie the game, but as the game progressed, Barnhill gave up another hit: The three run homer off the bat of Shay Knighten that eventually won the game for Oklahoma.
In the beginning of the 8th, the Gators sent out senior gem, Delanie Gourley. I think Gourley is a fabulous pitcher. She has really sound mechanics, a huge arsenal of different pitches and great off-speeds. Also, she pitches legally. She has one of the best strides and drive-throughs I've seen this year. She does not get shaken easily and her presence on the mound is very impressive. She is always focused but also looks like she's having fun. Her confidence really makes her stand out. The game was tied 2-2 for a long while until Gourley let up the one big hit; a home run off the bat of Fale Aviu. The Sooners had a 4-2 lead for a bit but once again, the Gators managed to tie the game AGAIN!
As the innings went on and on, Barnhill was eventually brought back in. She held the batters down and even got out of a dangerous bases loaded inning unscathed. In the top of the 17th though, she gave up the big 3-run homer that eventually won the game for Oklahoma.
My MVP award for this historic game would definitely have to be Paige Lowary. She has faced such adversity in her career and still dominates on the mound. She is never shaken and exudes confidence when she pitches. You would think that after nearly 200 pitches, she would slow down or begin to look tired. But even the last pitch of the game was fired in the mid 70's. She didn't let up for even one second and she helped her team walk away with a huge win.
It is going to be really fun to watch the game tonight. I have literally no idea who is going to start in the circle for each team, and it will be interesting to see how all of the batters do! The batters from both teams have now seen the opposing ace pitchers for 17 innings. Will it be a high-scoring game because they are so used to the pitching at this point? Or will it still be tight? I can't wait to find out.