Sadly we missed the 3rd of the 4 SEC tournament games today, though we heard that Kentucky brought the bats today and beat South Carolina 7-3. Looking forward to watching the Wildcats play Auburn tomorrow! Tonight though, we watched the battle of the Tigers! It ended up being a very close game between LSU and Missouri, but boy did we see a lot of pitchers.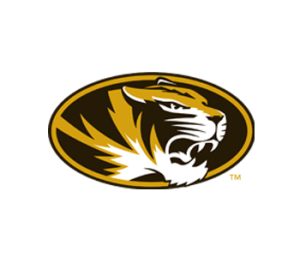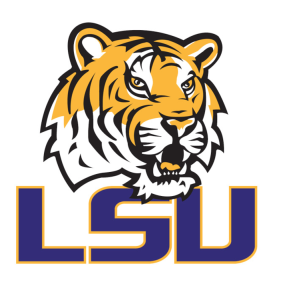 LSU seems to be in a tough spot, as their ace Carley Hoover is currently out with a knee injury. So they handed the ball to their other senior, Allie Walljasper. If you watch Walljasper pitch, you'll notice she always lands with her upper body slightly forward. She is primarily a drop ball and changeup pitcher so this works for her, but it makes throwing other pitches difficult. One thing I've always noticed about Walljasper is that her pitching motion is not completely fluid. You will see her complete the front side of the arm circle very quickly, but then there is a long, noticeable pause at the top of the arm circle before she finishes the pitch. Her stride leg is also hanging in the air during this time. If she were to speed up her arm circle and get her front foot down more quickly, she might add even more speed to her pitch. Because of her forward leaning posture, she never really gets her drive-through foot through, it sort of drifts slowly behind her but never comes all the way through to her stride foot. Her forward position does however allow for very effective drop-balls and changeups. Those are by far her most effective pitches however something and simple as pulling her drive-through foot through could add power to her drop and make her changeup even more deceptive.
LSU pulled ahead to a 2-0 lead very early in the game, and Walljasper held Missouri scoreless until the top of the 4th inning when she started dragging a bit and loaded the bases with no outs. After allowing 2 runs and making it a tie game, she was pulled and replaced with sophomore Sydney Smith. Smith is like an exact clone of Carley Hoover, right down to the pre-motion where she squats all the way down to the ground before delivering the pitch. (Careful Sydney, we think this may have contributed to Hoover's knee injury). To Smith's credit, she does an excellent job of getting all the way tall after being in this squatted position. She has GREAT posture when she delivers her pitches, completely vertically stacked with great front side resistance. She also does a great job of getting her drive-through foot all the way through, which is why both she and Hoover typically have more speed than Walljasper. However Smith also has a killer change-up which keeps the batters off balance. Smith came in with runners on first and second and still no outs. She managed to keep Missouri from scoring again and got out of the inning. She held the batters scoreless until the very last inning where noticed a lot of pitches hanging over the middle of the plate, and the Missouri hitters really took advantage with a string of hard hits which made the score 6-5. In hopes to maintain the lead, LSU brough Walljasper back in and she shut the batters down with a string of nasty change-ups to win the game.
Missouri started their senior ace, Cheyenne Baxter. Baxter delivers the ball similarly to Walljasper, in that her upper body is a little forward (though not to the extent of Walljasper) and her drive-through foot never really comes through. However her pitching motion is more fluid in that she does not pause at all during her delivery. Baxter also seems to favor drops and changeups, which may be the reason for her forward position, but it does cause problems when she tries to throw something else. One of her big mechanical flaws is that she doesn't seem to use her glove at all. Instead of reaching it towards the catcher, it kind of just hangs down by her legs. The problem with this is it creates and imbalance in the delivery, and more often than not, you will end up "using your body" to deliver the ball instead staying relaxed and letting the forearm and wrist do the work. We noticed a lot of Baxter's pitches missing way outside, and on each of them her shoulders flew all the way open. This may be because she is not using her glove. However, she managed to hold a very good hitting LSU team to 2 runs for 4 innings until the strike zone seemed to squeeze and she walked the bases loaded, which was then (unfortunately for Missouri) followed by Savannah Jaquish grand slam, which brough the score to 6-2 in favor of LSU. After this, Baxter was pulled and redshirt sophomore Madi Norman was brought in. Normal actually has very good mechanics. She stands nice and tall, no forward leaning, and her pre-motion is very smooth and simple. She gets herself into a really nice power K position with her glove pointing right to the catcher, establishing a good throw zone for optimal pitch delivery. She allowed a few hits but no more runs. Sadly, even with a promising top of the 7th inning with several hard hits against Sydney Smith, the Missouri Tigers just couldn't get that last run to tie the game and LSU walked away with the win.
So congratulations to all of the teams who made it through to the quarter finals of the SEC tournament today! We are looking forward to watching you all play tomorrow, so of course, be on the lookout for more pitching reviews!