The next game of the day (starting over an hour late thanks to the intense 10 inning game that took place between Alabama and Texas A&M) was number one seed Florida vs Ole Miss. I am so excited to write about this game because I am so happy with the result. Everyone had their preconceived notions about Ole Miss. Everyone doubted them. Everyone assumed this would just be a cake walk for Florida. Well tonight it is Ole Miss celebrating, as they walked away with a program defining 2-0 victory over Florida. Lets take a look at the pitching.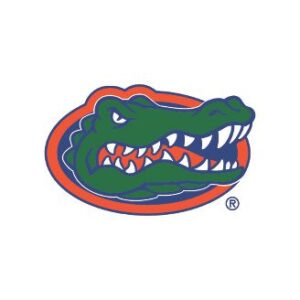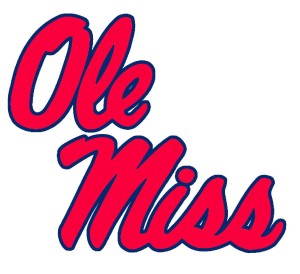 It seemed that the top seeded Florida wasn't too concerned, because they did not start their ace, Kelly Barnhill. Instead, they started Delanie Gourley, who I actually think is a better pitcher than Barnhill. Her mechanics are pretty flawless and her forearm fire is relaxed and beautiful. She's a lefty with a simple pre-motion, and a beautiful long stride where she easily keeps her toe and knee forward and her drive-through comes all the way through. She's got a ton of spin on all of her movement pitches and throws a deadly change-up that struck out a ton of Ole Miss batters, but unfortunately, Ole Miss seemed to be the master of the small ball today, as they quickly got the first two batters of the game on base and scored two runs that inning to take an early lead. Gourley held the Ole Miss batters to just those two runs, but the Rebel batters were definitely starting to catch up to her, as they kept stringing together hits. To play it safe, Florida took Gourley out in the top of the 6th and brought in their ace Kelly Barnhill.
Okay…I'm going to try to say the following points without sounding too judgmental, but forgive me because this is something that really irritates me. Barnhill is the ace for Florida, and she is getting a lot of attention and is up for all of these awards including player and pitcher of the year. Don't get me wrong, she throws very hard and has a lot of movement on her ball, so that makes her very effective. And I do have to say, she has GREAT forearm fire. But everyone is quick to focus on her low ERA, and her strikeouts, but no one wants to address the fact that literally every single pitch she throws is ILLEGAL. On every one of her pitches, she has a huge crow hop off of the rubber where her back foot clearly is in the air. It's not subtle at all. I have watched many games this season where pitchers have been called a dozen times in the course of a game for illegal pitches that were much less noticeable than Barnhill's, yet she has never been called once. The reason it bothers me so much is because there are so many great players and pitchers this year: Megan Good, Sara Groenewegen, and even her teammate Delanie Gourley, who also have impressive ERA's, strikeouts, and are just as effective as she is, except they are doing it LEGALLY. Sadly, they will probably be overlooked just because everyone is so taken with Barnhill's ERA. I was hoping that now that we are in the post-season, umpires would start to be more strict and call her on it, but no one has. Just doesn't seem right to me. Anyway, Barnhill entered in the top of the 6th, and was able to continue to hold the Ole Miss batters to just their 2 runs.
I thought for sure that Ole Miss would start a different pitcher, but I guess after her great performance yesterday, they decided to throw Kaitlin Lee again today. I am SO glad they did. I cannot get enough of this girl, she is so tough and gutsy, and today….well saying she was phenomenal would be a huge understatement. Not only did Lee shut out the Gators, she barely allowed any hits! I think there were 2 the whole game, and she didn't walk anyone either. She kept the powerful Gator batters off balance with an outstanding change-up and incredible movement on her screw and curveball. The Gator batters just couldn't seem to figure her out. Lee recorded 4 strikeouts and forced a lot of weak grounders and pop-ups. A perfect pitching performance, and I love watching how amped up she gets when she throws a good pitch or gets an out. She gives each and every pitch 110% and she has so much heart in this game. If you recall, yesterday I mentioned that she sometimes gives away some of her pitches because of the grunt she does as she delivers the ball. Well…I don't know for sure, it could very well just be a coincidence, but today I could not tell the difference between any of her pitches. Her grunt sounded the same every time, and she didn't give anything away. Is it possible she may have read the article? Probably not, but regardless, well done Kaitlin! During one of her post game interviews, she mentioned that at a younger age, she questioned whether or not she could play big time softball. She thought she was too little. Well Kaitlin, we're so glad you didn't listen to your younger self because you are fantastic. Lee's defense backed her up nicely and rewarded her efforts with a quick 2 runs in the first inning. Lee held the Gators the rest of the game and walked away with the win! They will go on to face Alabama tomorrow.