After a successful and exciting first day of tournament play, we were ready for day 2! Today, all of the winners from yesterday met up with the top seeds of the conference. We tried to make our first game of the day the ACC conference contest between Virginia and Florida State, but sadly it was blacked out in our area. So, the first game of the day that we will be reviewing is the tight 10 inning game that occurred between Alabama and Texas A&M.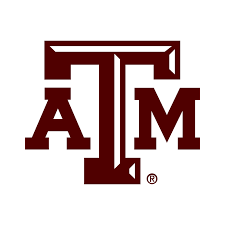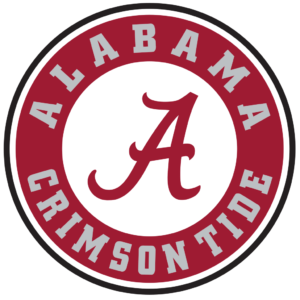 With the higher seed, Texas A&M took the field first as the home team, and they gave the ball to sophomore Trinity Harrington. Harrington has an interesting pre-motion in which she kind of squats to the ground, but she managed to get all the way tall again and has excellent forearm fire. Her lower are and wrist are always super relaxed as she delivers the ball. She is primarily a drop ball pitcher but throws a lot of change-ups and screwballs too. Her drive-through is also pretty decent, but her one downfall is her shoulders. She tends to rotate as she delivers the ball which tends to affect her accuracy.You will see her miss low and inside very frequently when trying to throw her screwball, resulting in a lot of balls and walks. The biggest danger however, is when she is trying to hit the outside of the plate. The rotation of her shoulders makes it difficult for her arm to get through, and instead of hitting the outside part of the plate, the ball hangs over the middle of the plate and the opposing hitters really took advantage of that. She started the game off allowing 2 hard hits but managed to get out of the inning and held Alabama scoreless until the 3rd inning, where a couple of hits and walks scored a run. Despite that, she kept smiling and held the Crimson Tide scoreless until the 6th inning, where she allowed a few hits and was pulled and replaced with Samantha Show, who came in an was able to shut the batters down.
I usually love watching Samantha Show, because her confidence on the mound is so good, and not only does she have to focus on pitching, but she is one of Texas A&M's best hitters as well! I love pitchers who can hit too. We are athletes, not one-trick ponies. Show's mechanics are typically very good. Great forearm fire, great posture, good glove work and a complete drive-through. She has a a lot of pitches in her arsenal as well, which makes her very effective against batters. She throws a great change, a curve, and screwball. Today however, there seemed to be something going on with her. She was using her shoulders a lot, resulting in pitches that are too far inside and low. She also has a few pitches, (mainly drops), where she stops her hand a little short instead of getting all the way down the throw zone, and her pitches bounce in the dirt. She seems to be throwing way more balls than strikes, and is walking a lot of batters. It also looked like she was having trouble with the kind of ball they were using in the game, almost like she couldn't get a good grip on it, but she was almost immediately removed from the game for walking the bases loaded. Freshman pitcher Payton McBride. McBride is different from all of the other pitchers in the Aggie pitching staff in that she maxes out her speed in the mid to upper 50's. She changes speed and moves the ball frequently, and she actually managed to get out of the inning unscathed. This game ended up going in to the 10th inning with a 1-1 score, but unfortunately McBride couldn't prevent a 10th inning home run at the hands of freshman Bailey Hemphill, making the final score 2-1 in favor of the Crimson Tide.
As I expected, Alabama handed the ball to their ace, Alexis Osorio. Osorio is another pitcher, like Samantha Show, who has been struggling with balls and walks lately. She started the 2016-2017 season out with record breaking strikeout numbers and very few walks. But these past few weeks, she and many other NCAA pitchers, have been struggling. Not today though. For some reason, as soon as I saw her pitching in the first inning, even after she gave up the home run on a slightly too high changeup in the the 7th, I just knew she was going to win the game. She looked so sharp, her spins and locations so precise, the Aggie batters just didn't stand a chance. Osorio has a really simple, smooth pre-motion and gets herself into a flawless power K. Glove goes right to the catcher and her toe and knee are pointed forward. Her forearm fire is great and she has amazing front side resistance. Amanda Scarborough even said "that front side is like a wall when she hits the ground and creates that spin and velocity." It is just baffling to watch her ball spin. Her go-to strikeout pitch is her rise-ball, though she got a lot of batters on the screw, change and curve today too. For the first 7 innings she was untouchable. Batters swinging under her rise and over her other pitches. Towards the end of the game, she got into a few sticky situations with walks, like she had been recently. However, and I don't usually make this excuse for pitchers, but I really do believe that the reason for her walks was not a mechanical issue, but an umpiring issue. I have been way less than impressed with the quality of umpiring this entire year. Pretty much every game I've seen has had a severely inconsistent umpire. When I say inconsistent, I mean the umpire will start off the game calling a certain pitch a strike, and then later in the game it will no longer be a strike. As the games go on, the umpires squeeze the strike zone more and more, making it extremely difficult for pitchers to tell where the strike zone actually is. If you want to have a super small strike zone, fine. But at least do it the whole game, not just starting in the 6th or 7th inning. Long of the short: I think Osorio had a tight strike zone at the end and we saw a few more walks, but she got out of it and led her team to a 2-1 victory over the higher seeded Texas A&M. They will move on to play the winner of the Florida and Ole Miss game tomorrow!