So conference tournaments have officially begun, and where better to start than the super competitive SEC tournament? The very first game was between the Alabama Crimson Tide and the Arkansas Razorbacks. It is pretty cool to see Arkansas really improving from previous years and making it all the way to the SEC tournament, and more than likely, the NCAA post-season. Sometimes it gets old seeing all the same teams continuing to dominate, so I love seeing underdogs stepping up through the ranks, and I'm sure we will be seeing more of Arkansas in the future. Anyway! Let's talk pitching.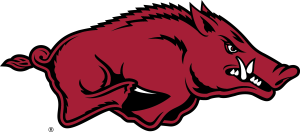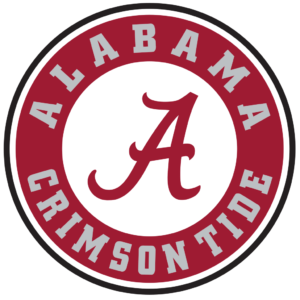 Alabama came in with the higher seed, so they took home team advantage and started the senior Sydney Littlejohn. Littlejohn came in guns blazing with a 1-2-3 inning, allowing her team to step up and immediately get 3 runs in the first inning. A nice cushion for a pitcher for sure! Some things I love about Sydney Littlejohn: Her posture is phenomenal. She delivers every single pitch completely vertically stacked and up tall, no matter what pitch she is throwing. This gives her great balance and front side resistance. She is always smiling and has a great attitude, which I love about any pitcher. Her curveball is out of this world. Probably the best curveball in all of college softball. There was a video of it bouncing around Twitter a while back and the ball had so much movement it almost looked fake. She has the ability to change speeds and location of her curveball as well, and what I really like about her curve is that she does not use her shoulders to get the ball to move! There are so many pitchers I see today who rely on extreme shoulder rotation to try and get the ball to hit the outside corner of the plate. What this actually does though, is take away all the spin on the ball, so you end up with either a pitch that is a meatball that just drifts to the outside part of the plate but in all likelihood will be hit…hard. OR a curveball that is just way too outside, and is taken for a ball. Littlejohn really does an excellent job of keeping her shoulders parallel to the power-line, so her wrist and forearm can cross her body and create that deadly curve-ball spin. The one thing about Littlejohn that sometimes gets her into trouble, is that her other pitches don't quite seem to have as much spin as her curve-ball, and they more frequently end up hanging over the plate, allowing for harder hits and in this game, a home run at the hands of Arkansas's Nicole Shroeder.
Littlejohn made it through to the top of the 6th allowing only the one run, but started the inning off by giving up a pretty hard single to the outfield. So in the hopes of maintaining their 4-1 lead, Alabama brought in their other ace, Alexis Osorio. Osorio came in and did what she does best: get outs. Osorio has some of the highest strikeout numbers in the country, and primarily uses her rise-ball to do it (you know I love me some good rise-balls). She struck out the first batter she faced and then got the next batter to hit into a double play, effectively getting out of the inning, and the 7th inning as well. I will spend more time talking about Alexis Osorio when she undoubtedly starts the next game, which will be tomorrow against Texas A&M.
Arkansas handed the ball to freshman pitcher Autumn Storms (hey, that's a pretty awesome name). She was pretty effective, holding a team like Alabama to only 4 runs (and some of the runs were off of errors), but her mechanics were a little strange. Her pre-motion almost reminded me of Monica Abbott's, which is fine, but there were some things that really stood out to me. She never really did a full arm circle, she would do her pre-motion and then instead of reaching and doing the full front side of the arm circle, she would collapse her elbow and arm over her head, lean to the side and deliver the ball primarily through the bottom half of the arm circle. It's possible she was losing a lot of power by doing this. Also, she tended to drastically change her body position depending on which pitch she was throwing. I noticed that a lot of her pitches were screw-balls, during which she would stick her hips way out and lean all the way across the power-line. For her change-up and what looked like a drop, she would stand up all the way tall. She also tended to use her shoulders for the curve-ball, one of which ended up hitting the batter in the elbow. I've found that the most successful pitchers have very little body movement. Yes, there are some differences in body position that have to take place in order to deliver a movement pitch effectively, but when you do any kind of extreme movement (ex: leaning all the way across the power-line to deliver a screw-ball) you are really giving the batter an advantage. Eventually they are going to be able to tell what kind of pitch you are throwing. If you're able to make your body position look the same for each kind of pitch, a batter will never be able to tell what you're throwing. Advantage: Pitcher.
So, congratulations to Alabama on their win and moving forward in the SEC tournament! We are getting ready to watch Ole Miss vs Mississippi State. Should be a GREAT game, and look for another pitching review afterwards!