Every single one of you pitchers has a great training tool that you may not realize you have: the dirt below your feet! You can gather a lot of information about your pitching mechanics by looking at the markings your feet leave in the ground. Today we'll examine some common patterns and discuss what they mean.
The following patterns are just some of the most common. Your markings may look a little different, but hopefully this series will be helpful to most of you. Also, we're talking about fastballs here (change-ups should look the same). Certain other pitches may show some additional variation, and that's OK.
A good drive-through pattern
Things I look for in a drive-through pattern:
Even or mostly even pressure from start to finish
Full connection from the pitching rubber to the landing spot
A roughly banana-shaped curve toward the left side of the pitching rubber for righties (right side for lefties)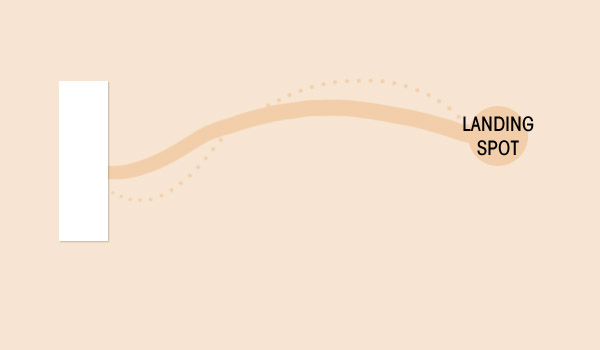 Some variation in the amount of curve is perfectly OK, as long as the pressure is relatively even all the way up to the front, and you stay within the width of the rubber. Traveling outside the pitching lane with your feet is illegal.
Some change in direction at the beginning is also good; that's what happens when you get a strong forward push BEFORE opening into tracked position, as opposed to turning your body sideways too soon.
Problem patterns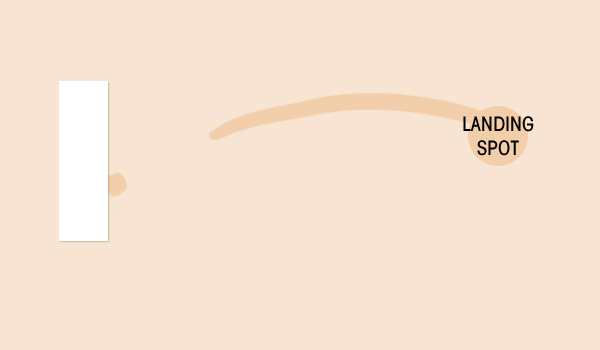 Gaps in your drive line indicate a crow hop. Even an inch gap is still a crow hop, still illegal, and still detrimental to your speed and command. If you can't close that gap, it usually means you can't keep your knee driving toward your target. The hop happens when your foot starts out in a good position and then comes up to reposition itself onto its side. Try to aim your shoelaces toward your catcher as much as you can and leave your big toe grazing the ground.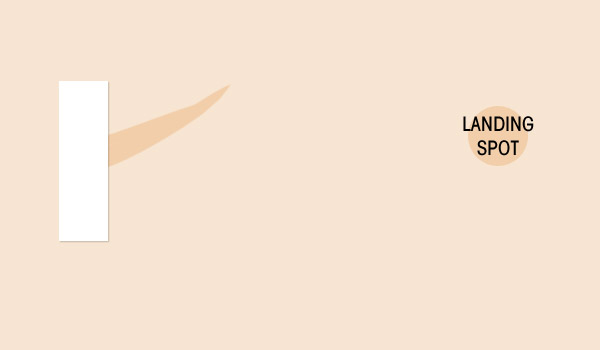 Markings that shoot off in one direction without curving and never make it to the landing spot usually indicate poor foot and knee alignment during the drive-through. Typically in these patterns, the knee points to the side and the heel leads the drive-through. This brings the drive leg well behind the landing leg, instead of up next to it. It is usually accompanied by leaning toward the pitching hand side to balance out the leg reaching in the opposite direction, and can negatively affect accuracy as well as put unnecessary stress on the back and groin.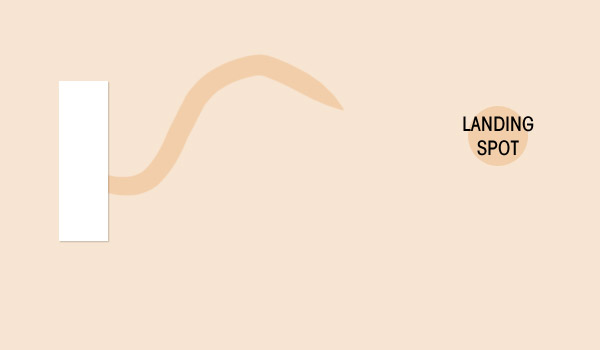 Patterns that curve too steeply outside the pitching lane and never make it to the landing spot indicate that your drive leg isn't really working at all, but rather being pulled by your hips. Stand sideways with your feet apart like you just landed in a pitch. Drive your leg up to the front foot in a straight line without moving anything else. Now let your drive leg relax and pull your hip around to face forward as fast as you can. Notice how the drive foot gets dragged along about halfway and makes a squiggly shape. That's what this is. Not using your leg to drive takes away power, and relying on your hip usually pulls your body out of alignment before the ball leaves your hand.
If your pattern doesn't fall into one of these categories, feel free to send us a picture! We might be able to offer a recommendation.