What defines the majority of great pitchers? They probably throw harder, throw more strikes, and don't get hurt. What defines the majority of great hitters? I bet they swing at more strikes per attempt than most hitters, and they hit more fastballs. What makes large, global, companies with thousands of employees successful? Order of operations, customer service, and earning more than they spend. What did Thomas Edison have that other inventors of his era didn't? Persistence.
What in the world am I talking about? As I coach more athletes and meet more parents, I see the same unfortunate trend: less energy being appropriated to many endeavors instead of more energy being concentrated toward a few. Athletes have too many after school obligations, play on too many travel teams, go to multiple instructors, exercise one or two times a week (if practice is canceled), want to throw multiple pitches, take batting practice in the dark because they saw it on Youtube, and so on. Foundational health habits like sleep and nutrition are largely forgotten. Athletes get home late, so they stay up late texting friends doing homework, and skip breakfast because they "don't have time".
What happens when these athletes come to me? They can't focus on learning 1-2 skills per session. They are frustrated, unsatisfied, and ask "why can't I ___", a lot.  They are often tired, yet they often rush. The abilities to de-stress, think clearly, focus mental and physical energy, and appreciate progress no matter what the rate are MISSING.
Performance and, more importantly, progress are most often determined by a FEW factors, much like the examples in my introduction. It is the parent, athlete, and coach that identify which factors deserve the most attention at a given time that harness the greatest return.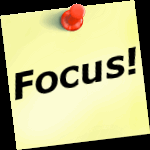 For parents: Is there pressure to get your kids on travel teams, to the best instructors, trainers, tutors, and other activities? What is the ultimate goal anyways? Growing up I played a different sport each season, with some preparatory batting lessons in the winter, and I went to the gym throughout the year. Have things changed that fast??