This video is a follow-up on Joe's video about the importance of ankle strength!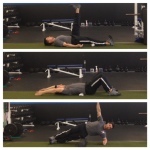 This week, I'm giving you some insight into the "corrective" side of strength training for softball players. In this video, I demonstrate three exercise-tests that you can perform to determine if there are underlying physical issues holding back your skill development or performance on the field.
We're firm believers that movement pitches happen mostly from the elbow down; if you're not generating the correct kind of spin—and A LOT of tight fast spin—using your wrist and fingers with a loose forearm, your pitch won't truly move, even if you hit your location. However, even if you have good spin, there are a few dealbreakers that will prevent you from hitting your spots or throwing a good pitch overall.
One of our followers, William, asked about calling pitches as a coach! Check out the video.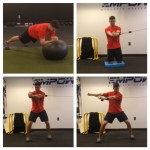 This week, I'm posting a catalog of my favorite ab exercises. These are unlike traditional crunches and situps which challenge the core's ability to flex and extend the spine. These exercises challenge core stability, the ability to maintain proper posture, which is we want to transfer to sports movements.
In today's video, I talk about how the drop curve can be a very effective pitch to throw both to slappers and power hitters!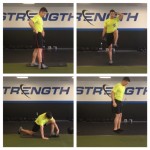 In this week's video, I answer a question from a Youtube viewer on how to strengthen weak ankles or recover from a sprained ankle. In the video, I explain and demonstrate a routine of exercises that you can perform at home or at the gym to get back on the field with more confidence.
In my last post, we discussed some of the problems that can arise if your arms and legs are "asleep"—meaning your arm movements are dominated by your shoulder rather than your actual arms, and/or your leg movements are dominated by your hips rather than your legs. This can cause poor speed, bad movement pitches, inability to whip your arm, and in many cases, pain. Today we're going to talk about WHY this happens in some pitchers and what you can do about it.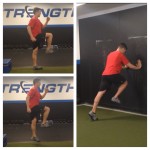 This week, I've assembled a running-specific workout program for you to complete on your own. The program is a free PDF-download that includes warm up, core strength, running drills and leg strength exercises that require minimal space and equipment.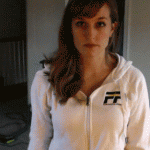 Do you struggle with any of the following pitching symptoms: lack of speed, difficulty with the drive through, difficulty with balance/posture, difficulty "getting" forearm fire, or flat or wild movement pitches? Do you want to know what all of these very different issues could have in common? My most recent discovery may help you out.